Financial News
Trax Records The Iconic Label Delivers The Message: "Everything Is Possible" Randy Edelman Featuring Grandmaster Melle Mel and Announces The New Manager Of Rap & Hip House A&R
September 12, 2023 at 20:22 PM EDT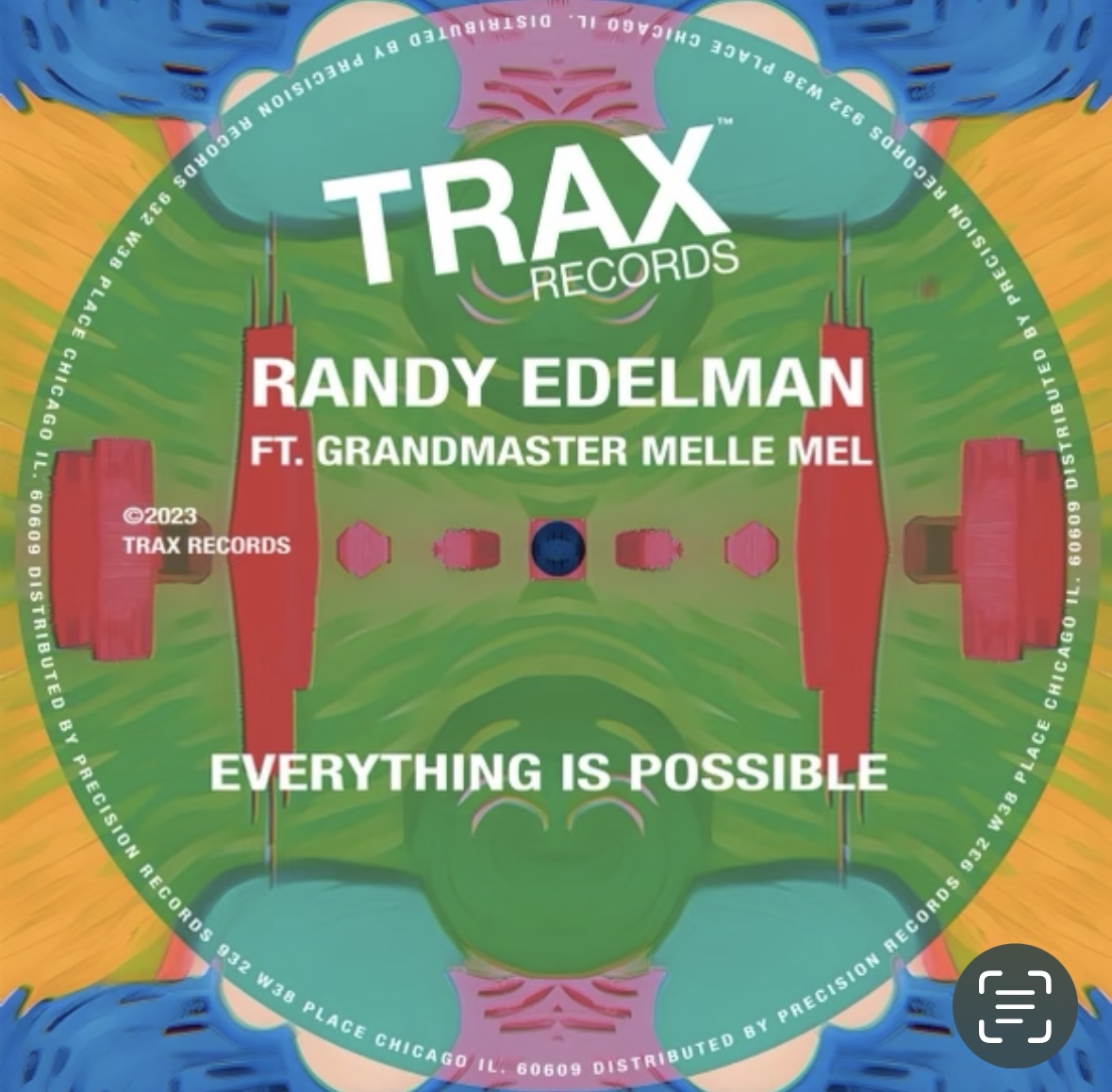 When the news of the recent controversy involving Grandmaster Melle Mel hit, many of Mel's supporters wanted to give their opinions. There was no way they would allow cancel culture to tarnish his illustrious talent… Brace yourselves for the explosive collaboration between musical maestro Randy Edelman and the legendary Grandmaster Melle Mel. In celebration of the fiftieth anniversary of hip hop, Trax Records aims to remind the world of the powerful inspiration that a song can bring to the world. And who better to compliment these incredible talents than Rachael Cain, also known as Screamin Rachael, the unstoppable force behind Trax Records?
This collaboration is the perfect example of a full circle moment as Rachael and Melle Mel originally crossed paths at Sugarhill Records. Rachael fondly recalls Melle Mel advocating for her and demanding the respect she deserved, even while she was working with Afrika Bambaataa of the Zulu Nation at the time, on the first hip house record "Fun with Bad Boys". That bond has stood the test of time, leading them to work together on various projects, including the recent hit single "Boom Goes My Heart," featured on the new Trax Records compilation "Star Trax."
Most of Mel's enormous fan base are not just famous rappers but also included genuine friends, and colleagues. Hold on tight because the surprises don't end there! It seems that Rachael's prayers were answered when Eileen Shapiro who works with the immensely talented  Edelman, a multiple hyphenated Golden Globe, BAFTA, Emmy-winning genius, gave her a call. It seems Randy was on the hunt for a rapper who could bring his magnificent song to life. And who could be a better fit than Melle Mel himself? His undeniable talent and ability to relate to the inspirational lyrics blew everyone away. When Mel first heard the song he was in awe of its greatness. Rachael passionately declares that Melle Mel is not just a rapper - he is THE greatest rapper that has ever graced the mic. His exceptional voice and brilliant songwriting skills leave no doubt in anyone's mind. While rap trends may come and go, Melle Mel remains an iconic figure and a living legend who is here to stay! This project captures the essence of friendship, truth, and the power of a single song to change everything. As the Grandmaster himself said, "One song can turn everything around". 
Trax Records, known for delivering countless incredible hits in the realm of house music, believes that this collaboration will surpass all expectations, to become the greatest release the label has ever produced.
These days house and hip house are breaking into the mainstream, so there is a lot that Melle Mel's talent and expertise can contribute to the Trax Records legacy going forward.
Therefore, the label has announced that Grandmaster Melle Mel will be the head of A&R for the new rap and hip-house division. Thankfully Mel graciously accepted this challenge to mentor new talent as well as bring forth classic rappers that might have been overlooked lately. On this 50th Anniversary of hip hop, Grandmaster Melle Mel will be moving forward into a new and an even more exciting chapter in his legendary life and career.
About Trax Records:
Trax Records is an iconic label that has been at the forefront of the music industry for almost four decades. With a passion for creating groundbreaking music and a commitment to nurturing talent, Trax Records continues to shape the future of the industry. Their diverse catalog spans various genres, including house, rap, and everything in between. Trax Records is celebrated as the founding house music label that sparked the now multi-billion dollar electronic music industry and whose influence has been recently acknowledged by Drake, Kanye West, and Beyoncé.
Stream "Everything is Possible" by Randy Edelman featuring Grandmaster Melle Mel on spotify here:
https://open.spotify.com/track/3UGKZ3ZjnmrHC6HKMZszgE?si=4ba395fcab0547ea
Media Contact
Company Name: World Star PR
Contact Person: Jimmy Star
Email: Send Email
Phone: 631-506-6600
Country: United States
Website: https://www.facebook.com/WorldStarPR/