Financial News
Fahed Quttainah's Unveils MEHNA.com, Revolutionizing Recruitment in the Middle East with AI-Powered Platform
March 24, 2023 at 20:08 PM EDT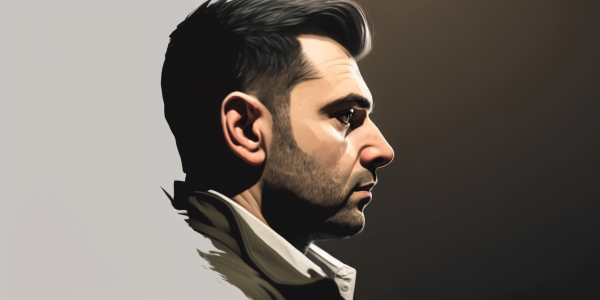 Riyadh, Saudi Arabia - 24th March, 2023 - Fahed Quttainah, the visionary CEO and founder of Slycodes is poised to transform the recruitment and employment landscape in the Middle East with the upcoming launch of MEHNA.com. This innovative, AI-driven website aims to become the region's largest platform of its kind, seamlessly connecting job seekers and employers throughout the Middle East. Currently, in the process of selecting a strategic starting point, Slycodes is considering Saudi Arabia, Bahrain, or Kuwait as the initial launchpad for the groundbreaking project.
MEHNA.com, developed by the experienced team at Slycodes, leverages advanced AI algorithms to streamline the recruitment process, making it more efficient, accurate, and accessible for both job seekers and employers. The platform's intelligent matching system will analyze skills, experience, and preferences to pair candidates with the most suitable job opportunities, ultimately leading to higher job satisfaction and employee retention.
Fahed Quttainah, a renowned tech entrepreneur in the region, is committed to creating a digital ecosystem that caters to the diverse and dynamic workforce of the Middle East. By launching MEHNA.com, Quttainah aims to empower businesses of all sizes to find the best talent while providing job seekers access to various opportunities tailored to their needs and aspirations.
Quttainah commented, "We are excited to introduce MEHNA.com to the Middle East market. Our AI-driven platform is designed to meet the unique challenges and requirements of the region's workforce. With MEHNA.com, we're connecting employers and job seekers and revolutionizing how businesses grow, and individuals achieve their career goals."
The choice of Saudi Arabia, Bahrain, or Kuwait as the starting point for MEHNA.com reflects the platform's commitment to addressing the evolving employment needs in these rapidly developing countries. Once established, MEHNA.com plans to expand its presence across the entire Middle East, solidifying its position as the region's premier recruitment and employment platform.
Slycodes, founded by Quttainah, is a leading technology company specializing in developing cutting-edge solutions that drive growth and empower individuals. With a focus on innovation, Slycodes is committed to creating digital ecosystems that address the unique challenges and opportunities in the Middle East.
Media Contact
Company Name: SlyCodes
Contact Person: Fahed Quttainah
Email: Send Email
City: Riyadh
Country: Saudi Arabia
Website: https://slycodes.com/