Financial News
Audiomack Launches The "Made In Caribbean" Playlist Series
March 24, 2023 at 20:04 PM EDT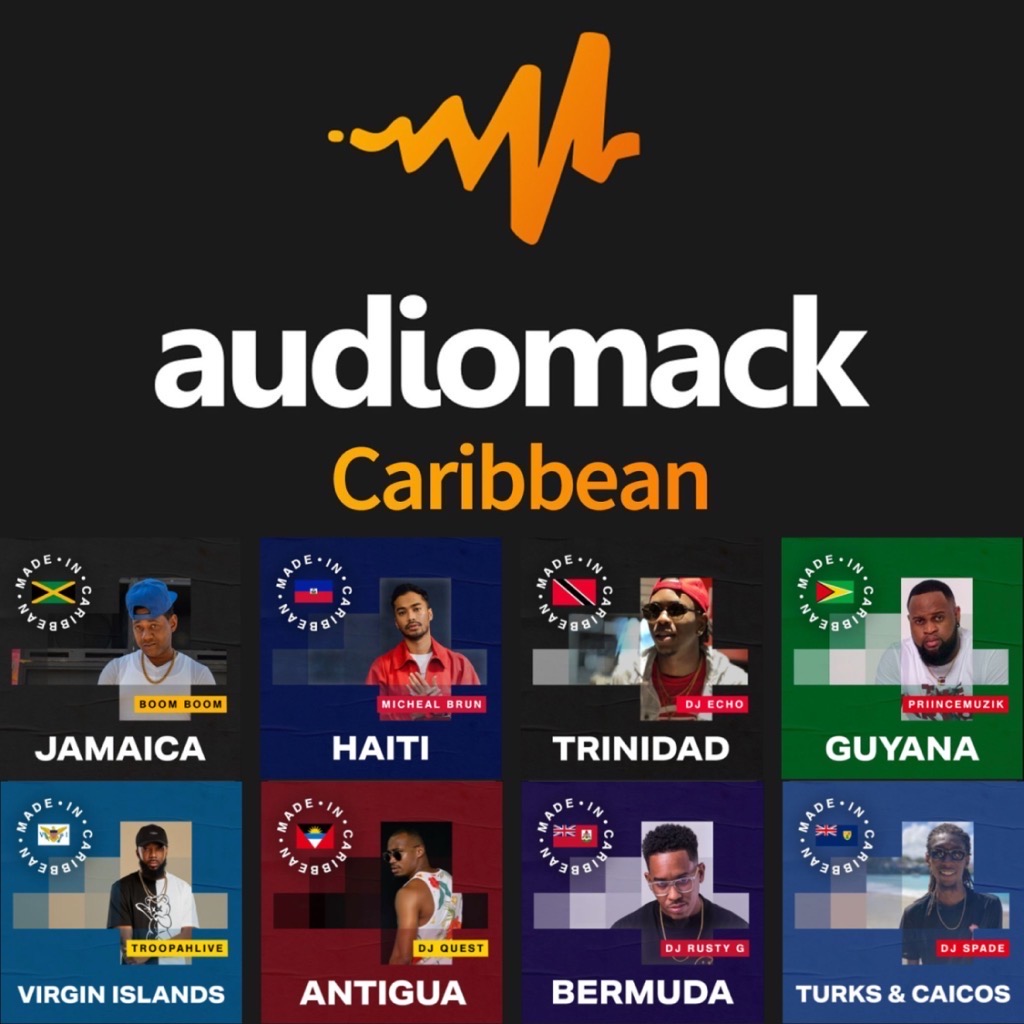 Leading digital music platform, Audiomack, announces the launch of "Made In Caribbean," a quarterly series to promote the Caribbean music industry.
The team at Audiomack has again taken a giant step in the music industry as the premier streaming service provider recently announced the launch of the "Made In Caribbean" playlist series. Championed by Tanya Lawson, the Strategic Marketing Director of Audiomack's Caribbean and Gospel Music division, the quarterly series aims to showcase the dynamic style of the Caribbean artists, the music genres that emerge from the Caribbean, and the DJs who are responsible for breaking these artists and sounds.
Music is undoubtedly universal and Audiomack has undoubtedly established itself as a platform for promoting top-notch content and showcasing exceptional international composers, with a reputation for creating trends. Therefore, it is coming as no surprise that the platform has introduced a new playlist series, "Made In Caribbean," in line with the goal of delivering original content to its ever-growing fanbase community.
The new series will showcase the best in the Caribbean music industry, with "Made In Caribbean" aiming to build on the success of Audiomack's specially-curated playlists. "Made In Caribbean" will offer a selection of a top DJ from each of the 25 islands to curate a playlist featuring homegrown talents.
"Made In Caribbean" promises to bring an extra boost to the local music industry, offering a platform to encourage more artists to go back to their roots when creating and representing the global stage. Top selectors from the Caribbean including Jamaica's Boom Boom, DJ Spade from Turks & Caicos, Trinidad's DJ Echo, Rusty G from Bermuda, and TroopahLive From the Virgin Islands, Guyana's PriinceMuzik, DJ Quest from Antigua, and Haiti's Michael Brun have been recruited, and are gearing up to launch their respective playlists featuring their handpicked artists.
The new "Made In Caribbean" playlist series will debut its first set of 6 Playlists in the 1st quarter of 2023, with 5 more premiering in the follow-up quarters. "Made In Caribbean" is now available on www.audiomack.com.
To learn more about "Made In Caribbean" and other projects from Audiomack, visit - www.audiomack.com. The campaign continues on major social media platforms, including Instagram and Twitter for new updates and developments.
Media Contact
Company Name: Lilalockdcity
Contact Person: Media Relations
Email: Send Email
Country: Jamaica
Website: https://audiomack.com/playlists/browse/made-in-the-caribbean