Financial News
India's only 100% Cruelty-free Lab Launched "Ethical Vegan Certification"
September 19, 2022 at 14:26 PM EDT
All over the world, the vegan cosmetic market is rapidly expanding as consumers who are particularly concerned about animal welfare and the environment seek out products that appear to be healthier & do not include any animal testing or animal-derived ingredient
While many reputed organizations Issuing Vegan & Cruelty-free certificates on Pay-n-Certify basis, & there is no definition for vegan products, these products are approved and labeled as vegan based on a variety of criteria. There is no standard for vegan beauty products. So CCFT Laboratories has introduced a globally accepted method to validate if the product really is Vegan- Lab Certified vegan.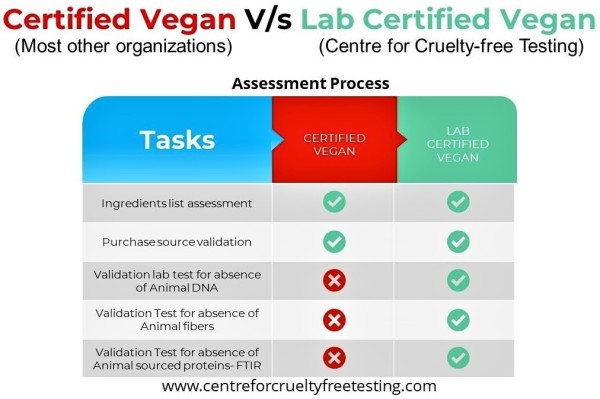 In conversation with the Founder of CCFT laboratories, Mr. Puneet Mittal said companies currently advertise their products by emphasizing that they have received a vegan mark, which indicates that the products have been approved by vegan certificate agencies. However, it is not clear how these authorities define vegan. He further said a brand could not be vegan just by getting the documents reviewed by such agencies, but there must be some lab-based assessments to validate if the product really is Vegan. So, after much research & due deliberation with more than 100 scientists, they come up with the idea of the Ethical Vegan Assessment, which is a complete lab-based assessment.
Before issuing a Vegan certificate, CCFT laboratories Perform the following tasks which seem more accurate & ethical -
-  Ingredients list assessment
-  Purchase source validation
-  Validation lab test for absence of Animal DNA
-  Validation test for absence of Animal fiber
-  Validation test for absence of Animal sourced proteins- FTIR.
This is very new in Cosmetics Testing Market and followed by just a few labs. Moreover, it is also made sure that the price for this assessment is kept similar to the other documentation-based assessment so that it's affordable for all brands.
Let's join hands to educate all the skincare brands so that we all as a consumer feel good. Vegan for us is not just a term, it's an emotion.
Media Contact
Company Name: Centre for Cruelty-free Testing
Contact Person: Puneet Mittal
Email: Send Email
Phone: 9258535734
Address:CCFT Laboratories, A block, MIET, NH 58 Meerut Delhi Bypass Near Baghpat Bypass Crossing
City: Meerut
State: Uttar Pradesh
Country: India
Website: http://centreforcrueltyfreetesting.com/